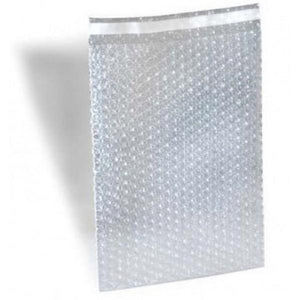 Size 4"x7.5" Protective Bubble Bags with Peel-N-Seal
Please note: This product ONLY ships to the 48 contiguous states.
There's nothing quite like a soft, supportive cushion of air. That holds true for sound sleeping while camping, and it holds true for safe shipping while packing. We offer handy and economical bubble bags for all your packing needs! Each strong plastic envelope is covered in air bubbles, resilient enough to keep your breakables intact, while still light enough to not tip the postal scale, saving you money over foam peanuts or wadded newspaper. A convenient pull-and-seal strip securely seals the envelope ensuring that the items stay put.
Protect against shock, abrasion and vibration
Strong adhesive peel-strip securely closes the bag
Provides inner cushioning for sensitive components
---
More from this collection