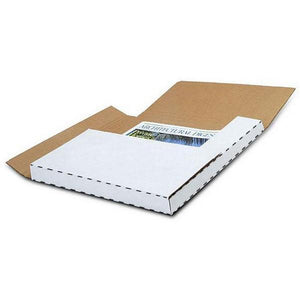 12.5"x12.5" (Record Album) Corrugated Mailer (Scored 1/2" - 1")
Please note: This product ONLY ships to the 48 contiguous states.
LP records (remember them?) are coming back into vogue. To ship them in the mail, you need a tough and resilient mailer. Our corrugated cardboard mailers are engineered to perfectly fit a standard LP record and its sleeve, and can accommodate as many as four through an ingenious system of scores and perforations that allow you to vary the depth of the mailer.
---
More from this collection